1
The G. Raymond Chang School of Continuing Education, Ryerson University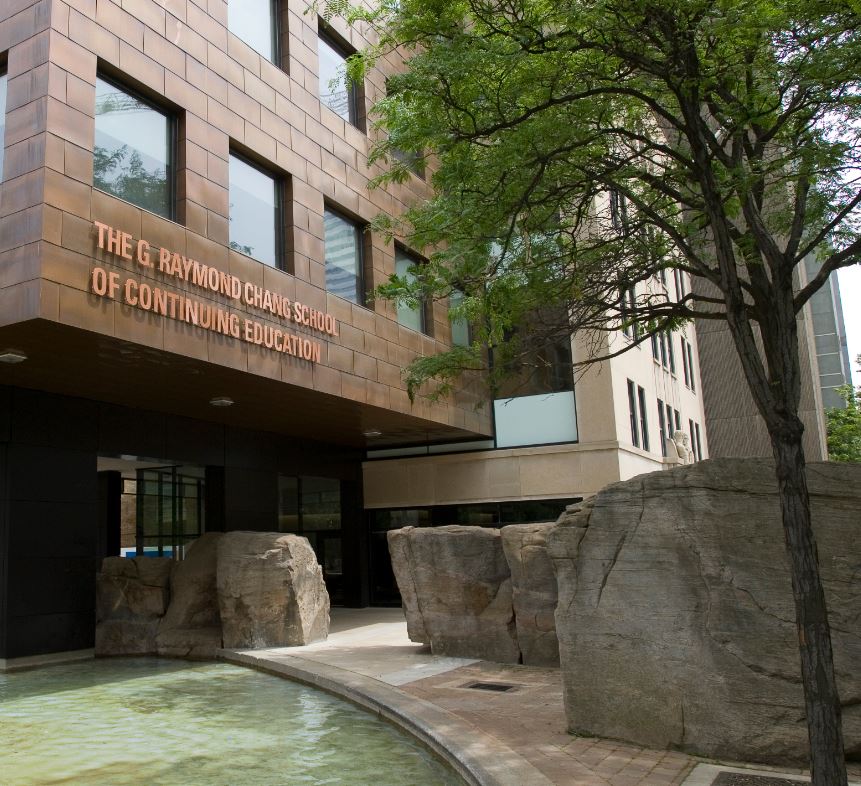 The G. Raymond Chang School of Continuing Education at Ryerson University is Canada's largest, most successful continuing education program, with approximately 70,000 enrolments each year. The former polytechnic prides itself in providing superior and innovative programming; teaching staff who are thinkers and practitioners; connectedness through industry partnerships; a community of motivated students; and a collaborative teaching model that invites the city of Toronto into the university.
Why Study Data Analytics at The Chang School?   
The Chang School combines degree accredited courses, dedicated Big Data Analytics Computer Labs, in-class coaching, and remote after-class tutoring services (included in the price of tuition) to provide a learning experience that's as academically rigorous as it is career focused. Course curricula are updated regularly in consultation with employers. And the Certificate in Data Analytics, Big Data and Predictive Analytics allows learners to meet the educational requirement for the INFORMS CAP Exam.
What Students Are Saying
"This program offers a good introduction to statistics, data science, data management, working with large data sets, analytics theory and big data tools. As someone who hasn't coded for 10+ years, I was able to pick it up pretty quickly and complete all of the coding via what was taught in the class or tutorials/lab sessions. The program has exposed us to most of the standard tools: SQL, RegEx, R, Watson, Hive, Pig, Spark, Hadoop, etc.. Also, you get exposure to analytics methodologies (clustering, regression, decision trees, machine learning). The program has been a mix of theory and more practical learning - which helps ensure you really understand the purpose of the tool or method and how to apply it to real-world or business problems. The program has been a great way for me to build up my knowledge and expertise in big data and machine analytics. I am not a full-time technologist, but work with many, and we now have a common language and tool set to problem solve with together. This course would also be a great complementary skill set for someone who is already a technologist or already a data analyst who could then take what they learned and build more depth on it through their professional activities. "

Anonymous,
Certificate Programs 
The Chang School's most popular certificate programs in data analytics are the Certificate in Data Analytics, Big Data and Predictive Analytics, and its 15-week accelerated format offered in the spring/summer term called Data Analytics Fast Track. The university also offers popular part-time intro courses in Python programming, Hadoop and Tableau, and Big Data, to name a few. For more, check out the school's full offering of data analytics courses.