Sorry, no courses were found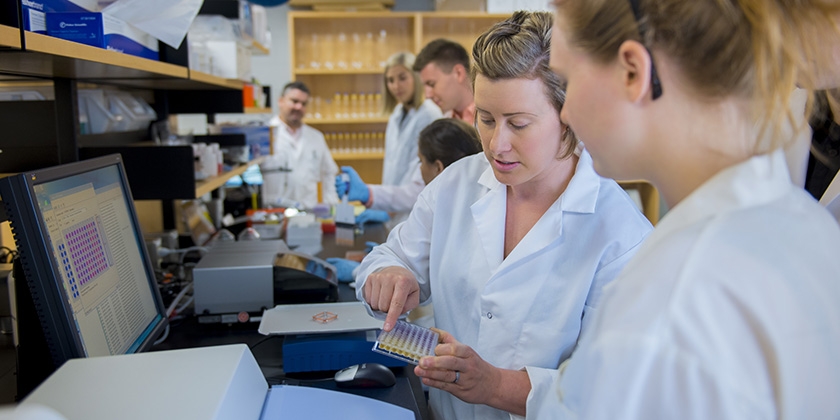 About
Nipissing University
Nipissing is proud to be a primarily undergraduate university with a reputation for excellence in teacher education, arts, science, professional programs and with four distinct nursing programs, is proportionally the most nursing intensive university in Ontario.
Nipissing's strategic focus on student success and experience has translated into consistent top rankings in the country in the areas of student support, student experience, faculty, and residences as a primarily undergraduate institution. Students find themselves in a high-quality academic environment that is student-focused and based on personal teaching practices, innovative approaches to learning, and a growing research culture.
Nipissing is committed to making an impact and playing a positive role in the educational, social, cultural and economic life in the communities it serves.
Student Reviews (1)
Since Fall 2011, Nipissing University has had a small satellite campus at MedWest Medical Building, across the street from Toronto Western Hospital. This location is home to the Scholar Practitioner Program, or SPP. In March 2021, SPP will be moving to...
Since Fall 2011, Nipissing University has had a small satellite campus at MedWest Medical Building, across the street from Toronto Western Hospital. This location is home to the Scholar Practitioner Program, or SPP. In March 2021, SPP will be moving to the Michener Institute of Education. SPP is a BScN program like no other. There are only 50 spots available per semester, with approximately 40 students having received admissions the past few cycles. The program receives approximately 1000 applications per year and has interviews with approximately 200 lucky students. The minimum requirements to receive admissions is a 75% average in your top 10 courses of a previous degree, successful completion of one anatomy/physiology course and one psychology course both at the University level, and a CASPer assessment. SPP is a second-degree nursing program, that runs over 24 consecutive months. Each semester lasts approximately 3 months and are broken up between a 1 month break each semester. What makes this program unique, is that it does not follow the typical schedule of a nursing school. Where other 4 year, or even accelerated programs, are learning pharmacology, microbiology, pathophysiology, anatomy, physiology, and more, SPP learns through narrative inquiry. Each of the six semesters revolve around a different theme – generativity and life; functionality of mind, body and spirit; hope and possibility; experiential integration; retooling and redesign; challenging the system. These themes each have three continuous components of inquiry, transformative practicum (TP), and reflection. Inquiry is the first 3 weeks of each semester and consists of learning about each other and how we will use the semester theme moving forward. TP is a 9-week clinical experience, wherein 8 students rotate through The Hospital for Sick Children (SickKids); 2 students rotate through Holland Bloorview Kids Rehabilitation Hospital; Toronto Public Health (TPH); or the University Health Network (UHN) which consists of Toronto General, Toronto Western, Princess Margaret, Toronto Rehab, and Michener Institute. as per SickKids rules, the students rotating through must maintain a minimum average of 75% in order to maintain their position at the hospital. SickKids does require students to apply every semester, so the student-advisors at the hospital can best match you with a well-suited clinical unit. At the end of inquiry in semester 2, all SPP students must take a medication administration test, and pass with 90% in order to be able to administer medication for the following semesters – SickKids requires students to do this every semester. Students will rotate through a different unit each semester, with the exception of semester 4. Semester 4 allows 10 new students to come into SickKids, and the previous allotted SickKids students leave to go into UHN for adult care. SPP does not allow students to rotate through the same unit twice, although it has happened by accident. Students are not allowed to switch their placements. This year, SPP year two students have been placed on COVID-19 units to help alleviate some of the pressures experienced there, and to have first-hand experience at high-level, intense, critical care. All students are required to complete 202.5 hours with 1:1 preceptorship, with the exception of semester 6, which requires 303.5 hours. Reflection is the final stage of the semester. It lasts one week and is typically where majority of our assignments are due. It is our last chance to speak about how the semester went, what we would change and how we will implement what we have learned into our future practice. Although some assignments may vary each semester, there are a few that stay consistent. Every semester we have participation worth 15%, inquiry paper worth 30%, and our learning portfolio worth 40%. The last 15% varies between semesters but is usually broken up into something worth 5% and something worth 10%. We have many assignments due that do not have marks but are required for the semester. Participation is exactly what it sounds like, it is our chance to reflect on how we feel we have done throughout the semester, and individually discuss with faculty the grade we feel we deserve. The narrative inquiry paper is a research topic on anything we choose but does have to be related to the semester theme. The learning portfolio is a final compilation (usually upward of 100 pages), of everything you have completed over the semester including your learning plan. Your portfolio is based off of your learning plan. A learning plan is one learning goal, with three learning objectives, that consist of three ways per objective that you plan to accomplish this objective within the semester. This is an exceptional program, unlike any other. However, here are some things to know before applying to SPP. This program is extremely self-driven, there is no handholding, and everything is done on your own time. Time management is a critical skill for SPP students, as we are expected to do all of the research for any questions we may have. If you are the kind of student who wants to be left alone and will thrive in an environment where you are not given any direction, this is the program for you. You must enjoy reflecting on your experiences, as this is a weekly occurrence for us. We reflect on how we got to this point in our lives, where we want to go, how TP is going, and more. The second-year students always try their best to explain information to first-year students, as faculty many times will not give a direct answer – this is because they want you to find it yourself, the best way to learn is to discover. Alumni from SPP have gone on to be bed-side nurses, public health nurses, nurse practitioners, graduate school and more. SPP is designed in a way that 12/15 credits are pass/fail, and the remining 3 credits are given a percentage grade. This can become a problem if you want to use these grades for graduate-school such as a Masters, Medical school, or more. If your graduate school requires certain courses, you will need to take those separately on your own time. SPP has an exceptionally high NCLEX pass rate the first time – somewhere in the 70%+ range. SickKids hires 100% of SPP students after graduation. UHN hires 95% of SPP students after graduation. My advice for all of the future SPP learners, just go with the flow, and eventually, it will all make sense! The most common saying in the program is "trust the process" and really that is all you can do. A lot of things about this program don't make sense or seem overwhelming, but once you get the idea of something, it makes a lot more sense. Every semester is built the same, so they all make sense after semester 1. Follow your semester syllabus and the rubrics given, and you will do just fine! This program is small and tight-knit, and we look forward to meeting any prospective SPP students.