Sorry, no courses were found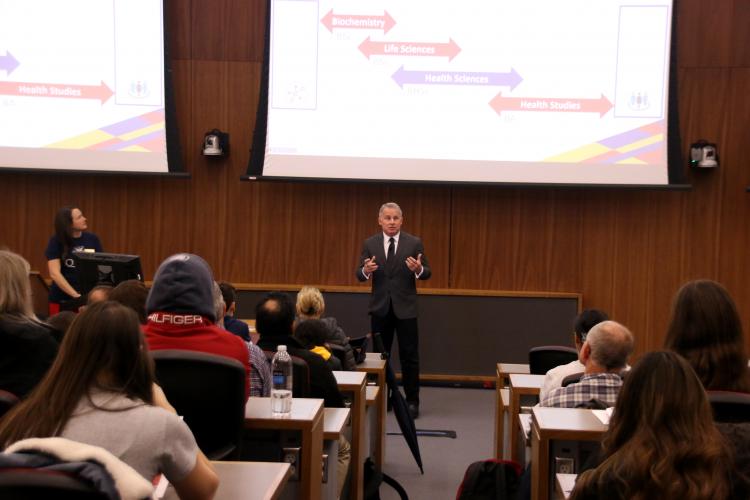 About
Queen's University
For more than 175 years, our community has been more than a collection of bright minds – Queen's has attracted people with an ambitious spirit. We imagine what the future can be, and work together to realize it.
Queen's University is highly-ranked in Canada for student experience, taking an inclusive approach and offering learning beyond the classroom.
Queen's research-intensive environment and interdisciplinary program offerings provide students with the comprehensive and nimble skills required in today's competitive and evolving workforce.
Bolstered by the outstanding reputations of its scholars and researchers — including 2015 Nobel Prize winner Arthur B. McDonald — a Queen's education can provide unparalleled access to careers and personal development opportunities around the world. With particular academic strengths in physics, cancer research, geo-engineering, data analytics, and social sciences like surveillance studies and mental health, the university sets graduates up for excellence across disciplines.