Sorry, no courses were found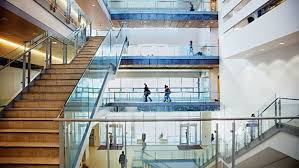 About
York University
York is a leading teaching and research university and a force for positive change. Home to one of the largest and most diverse student bodies, over 53,000 students from 178 countries are preparing for career and life success, and over 300,000 alumni span the globe.
Recognized as a leader by the Times Higher Education Impact Rankings, and first place in global joint research publications for universities in Ontario, York tackles challenges that matter most. With over 9,500 diverse experiential programs, partnerships and community placements, York provides students with opportunities that lead to successful careers and a better future for all.
Together, York's mission is to make a difference – for its students, community and the planet.